Our Sunims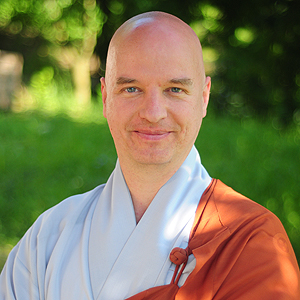 Chong An Sunim (淸眼) met the Dharma in 1990 and became a monk in 1994. He spent the next six years training under Zen Master Seung Sahn in Korea. He received teaching authority on August 26, 1999 from Zen Master Seung Sahn. Since 2000, his primary residence has been in Europe. In 2005, he launched the Won Kwang Sa Zen Temple project, and in 2010 the traditional Zen Hall was opened. Besides Hungary, Chong An Sunim teaches in South Korea, other countries in Asia and Europe, and the USA.
He received full Dharma Transmission on May of 2017 from Seol Jong Sunim, thus becoming the first Zen Master of western origin in the Jogye Order of Korean Buddhism.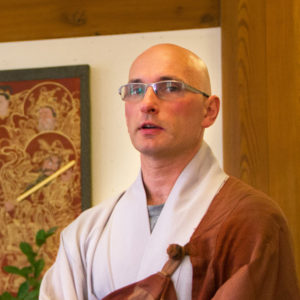 Dok Hae Sunim(德海) began Zen practice in 2003. He has been living in the Temple since 2006. He became a novice monk in 2008, and received full ordination in 2011. Chong An Sunim authorized him to be a Dharma Master in 2017.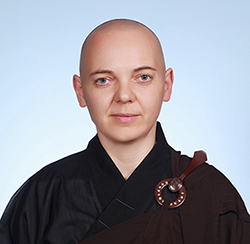 Man Jo Sunim (滿照) met her teacher, Chong An Sunim and started to practice zen meditation in fall of 2015. Soon she moved to the Original Light Zen Temple, where she spent her initial year preparing for her Asian training. She started her novice training in Korea in the spring of 2017. After she got bhikkhuni ordination in 2019 at Rih Yueh Zen Temple, Taiwan, she came back to practice and work at the Original Light Zen Temple.